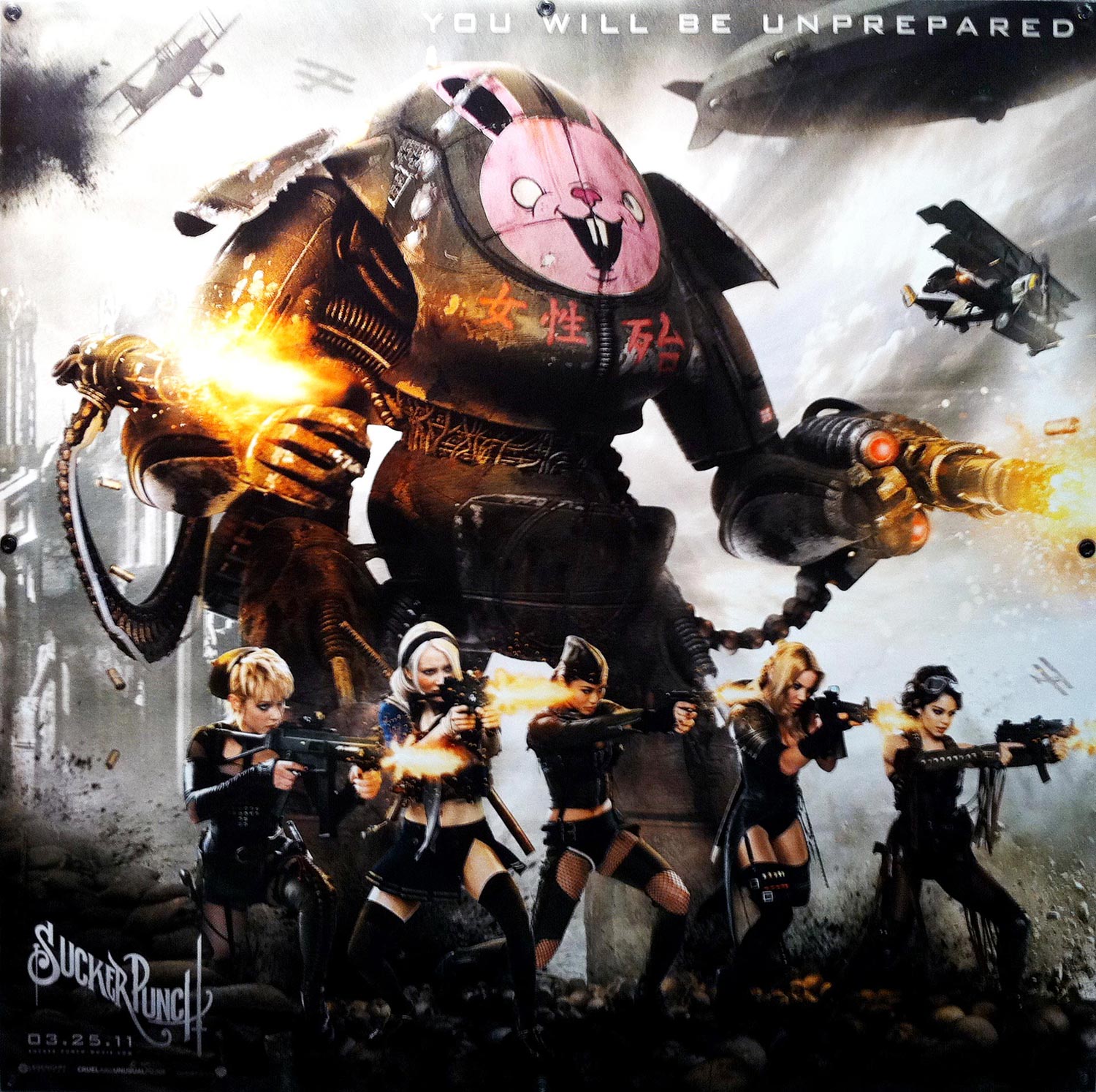 Charlie Jane over at
io9
has listed 55 genre movies for 2011. I don't know about you but that sounds like an awful lot. Looking through the list, there is a bunch of junk in it like Twilight and Beastly (although it doesn't look to bad). I will attempt to cut this list down to the 15 must see genre movies.
March 11th: Battle Los Angeles- I don't know, the production values look good and I am a fan of aliens taking over the world and humanity finding a way to fight back type stories.
March 11th: Mars Needs Moms- I loves this book and so do my girls, this one is a no brainer, but I am interested to see how they fill out more than 30 minutes.
March 25th: Sucker Punch-
This is my must see movie of the year. If you like hot girls, mechs, sword play, fighting, and dragons all put together in a really pretty picture, this movie is probably right up your alley as well.
April 1st: Super- Dwight as a superhero, need I say more.
April 8th: Your Highness- If it weren't for Natalie Portman, this movie wouldn't even be on my radar. Looks funny enough, but I hate Zooey's acting.
May 5th: Thor- This looks to be the early winner in the comic book movie onslought of 2011. Can there be a black Asgardian? Ask the people who complained about a blonde Bond.
May 13th: Priest- The preview I saw for this looked really interesting. I like post apocolyptic worlds were humanity is fighting for its survival.
June 3rd: X-Men First Class- Based off of X3 and Wolverine, this movie shouldn't be here. I am a sucker for mutants though.
June 17th: Green Lantern- I was really excited about this movie, until I saw the trailer. It is DC taking movie making seriously outside of their two bread winners and I want to see the result.
July 22nd: Captain America-Nothing I have seen has me excited about this movie yet, and I want to be excited about it. It is here because it has the potential to win the comic movie wars.
July 29th: Cowboys and Aliens- I mean, how can you argue with a title like that. Cowboys and Aliens, the only choosing you have to do is which side you want to win. Should be a lot of fun.
August 19th: Conan- What is good in life? This movie could be the next Conan, Momoa has some big muscles to fill.
August 19th: Fright Night- I like people who play Doctor Who, and I like the original fright night. It should be like peanut butter and chocolate, right?
September 30th: Now- You have never heard of this movie have you? That is okay; neither had I. Take Logan's run and add the ability to by youth. Sound cool to me.
October 7th: Real Steel- Fighting and giant robots , of course I will like it. Robot Jocks for the 21st century.
Did I miss your must see, let me know in the comments.